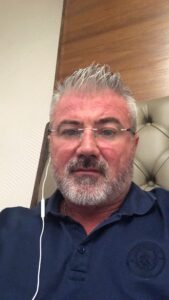 A psychologist with an FA badge
We apply a practical approach to organisational theories and strategies, which means that YOU get results almost immediately.
Consultative and people centric approach with an edge.
Winning hearts and minds in business and professional sport is absolutely crucial, managing the process, coach for performance and lead your people.
Question "If you removed the leverage of paying your people, would they still do the same job for you?" If the answer is NO, then you're over complicating the leadership in your business.
We are experts in removing barriers to success across all industries from manufacturing to professional football. Whether it be leadership, people strategies, performance and productivity, team building or just sales and customer service, we will provide a bespoke solution.
Tim is a tenacious and dedicated professional, a hybrid of both science and psychology. A former sports scientist, strength and conditioning coach, which provides Tim with the unique perspective that delivers progression on the pitch. He possesses numerous recognised industry qualifications including his FA license, coupled with a deep understanding of behavioural psychology that deliver a successful record in achievements. Tim specialises in the practical strategies and accountability that is both centric to the organisation and it's people.
Connect with us on FB, Instagram, LinkedIn and twitter.
"Tim inspires and drives change with his comprehensive knowledge of psychology, neuroscience and diverse thought leadership. He has excellent interpersonal skills, and has the ability to communicate a vision with gravitas and an energy one would expect from a completer finisher. Tim is more than capable of creating a high performing culture and leading a senior executive team. I can highly recommend Tim to any high performing organisation that is serious about creating a sustainable future." Dr. Ian Lawrence, Author of football club management